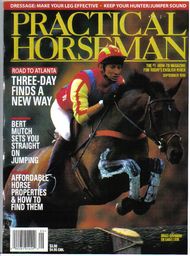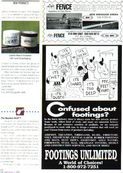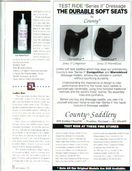 Practical Horseman, September 1995


Leather Mate


This one-step leather cleaner and conditioner is imported
from Italy and also can be found in stores under its European
brand name, Urad. The lanolin and carnauba-wax (a substance
also found in automobile polish) formula is nontoxic and can
be used on any smooth leather, but not on suede-type surfaces.

Our tester, a professional hunter trainer with over thirty
years tack cleaning experience, found the product did the best
job of removing grunge lining a bridle or on the panels of a
saddle if she first scrubbed the tack with a sponge or terry
cloth towel dampened with plain warm water, and then used
Leather Mate, which does not need water, with its sponge
applicator.

The cleaner/conditioner, which comes in neutral or black,
went on evenly and left even old, dry tack with a lustrous
glow. The rich, soft appearance remained through the next day,
instead of fading after a few hours as many other cleaners do
-- so in addition to using it for basic tack care, our tester
plans to use it as a finisher at shows, where the gleam of
cared-for tack can make all the difference between so-so and
exceptional turnout.

While its initial cost seemed high for the small jar size,
our tester found that a little Leather Mate went a long way;
the large number of applications she got from a single jar
justified the price.